Monday Feast
Évènement — Collectif — Pratiquer Performer · Depuis 2014
42 editions jusqu'à aujourd'hui


MONDAY FEAST            MONDAY FEAST
MONDAY FEAST         MONDAY FEAST
MONDAY FEAST      MONDAY FEAST
MONDAY FEAST      MONDAY FEAST
MONDAY FEAST      MONDAY FEAST
MONDAY FEAST    MONDAY FEAST
MONDAY FEAST    MONDAY FEAST
MONDAY FEAST  MONDAY FEAST
MONDAY FEAST    MONDAY FEAST
MONDAY FEAST      MONDAY FEAST
MONDAY FEAST       MONDAY FEAST
MONDAY FEAST      MONDAY FEAST
MONDAY FEAST     MONDAY FEAST
MONDAY FEAST    MONDAY FEAST
MONDAY FEAST    MONDAY FEAST
MONDAY FEAST   MONDAY FEAST
MONDAY FEAST MONDAY FEAST
MONDAY FEAST MONDAY FEAST
MONDAY FEAST MONDAY FEAST
MONDAY FEAST MONDAY FEAST
MONDAY FEASTMONDAY FEAST
Practicing performing followed by a home maid dinner with wine !
Unbreakable rules
(= conditions to show stuff)
only 100% finalized shows presented at full energy are allowed
all shows of one night can add up to 1 hour max
make sure your show is no shorter than 30 secs.
no improvisation allowed unless you thought about it for at least 1 minute before showing
you can let us know beforehand by replying to this email if you intend to present a show
or not. in that case just turn up ​to the FEAST on monday
the evening will be programmed ​at the beginning of the FEAST
you can invite collaborators to perform
at the end of the show part a dinner will be served and we will talk about the future of art making. Yes, every monday evening.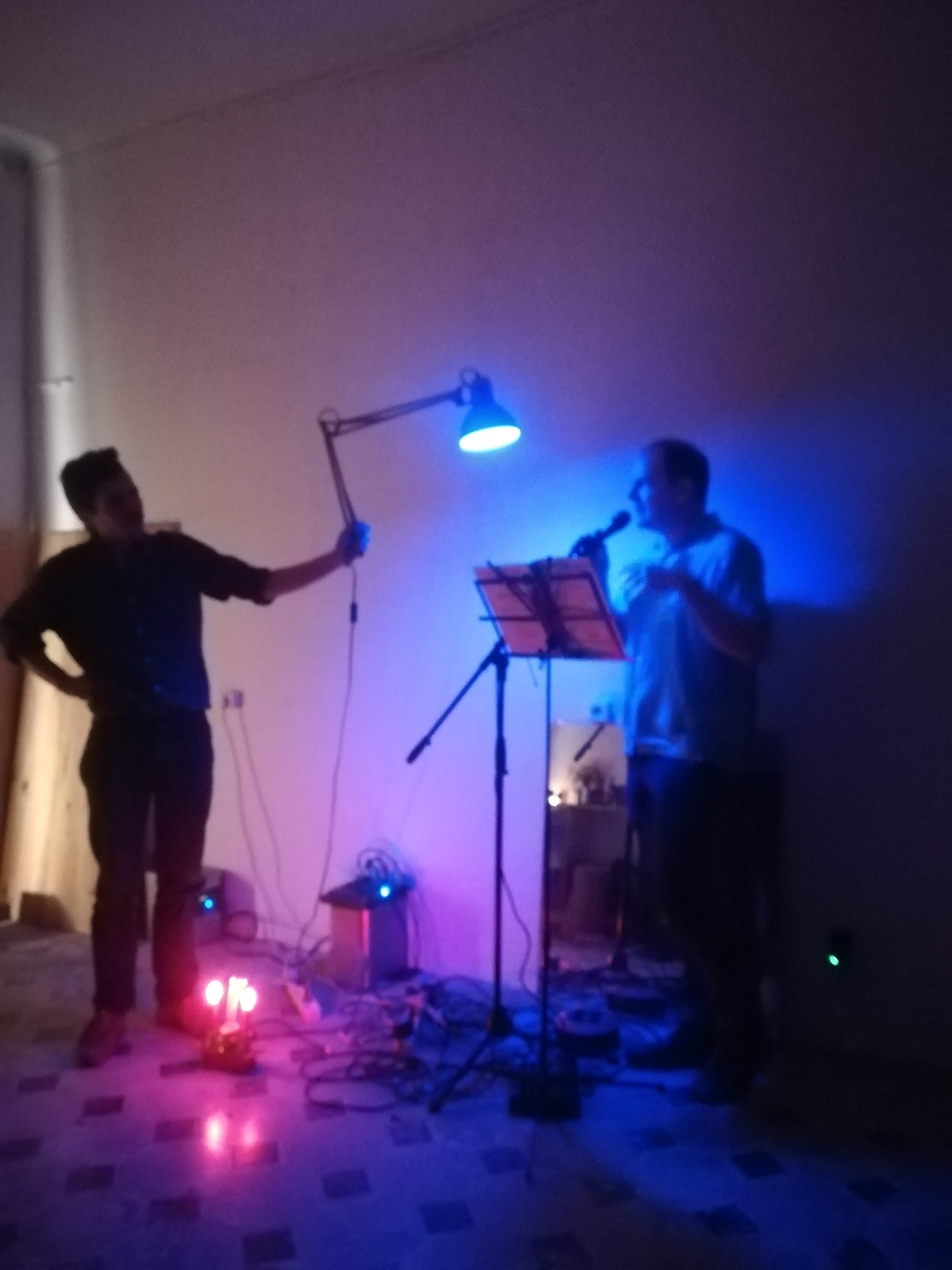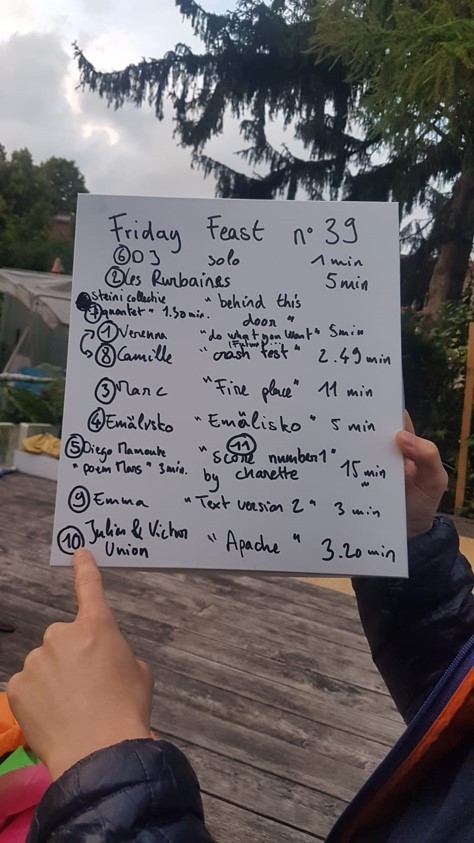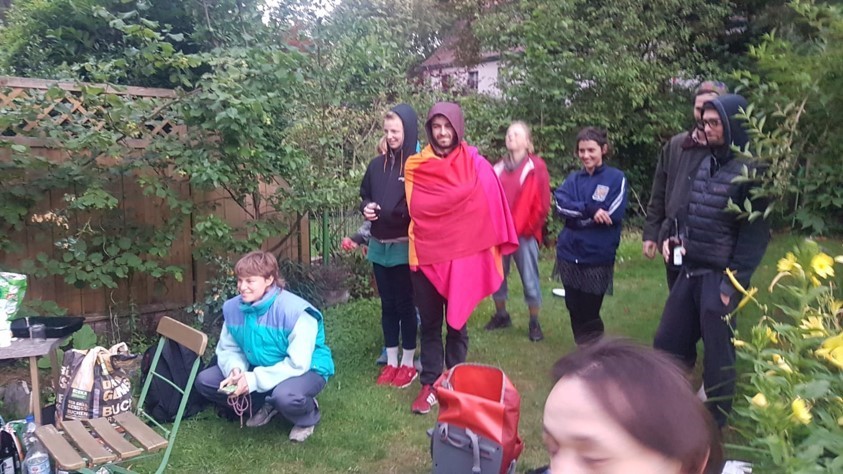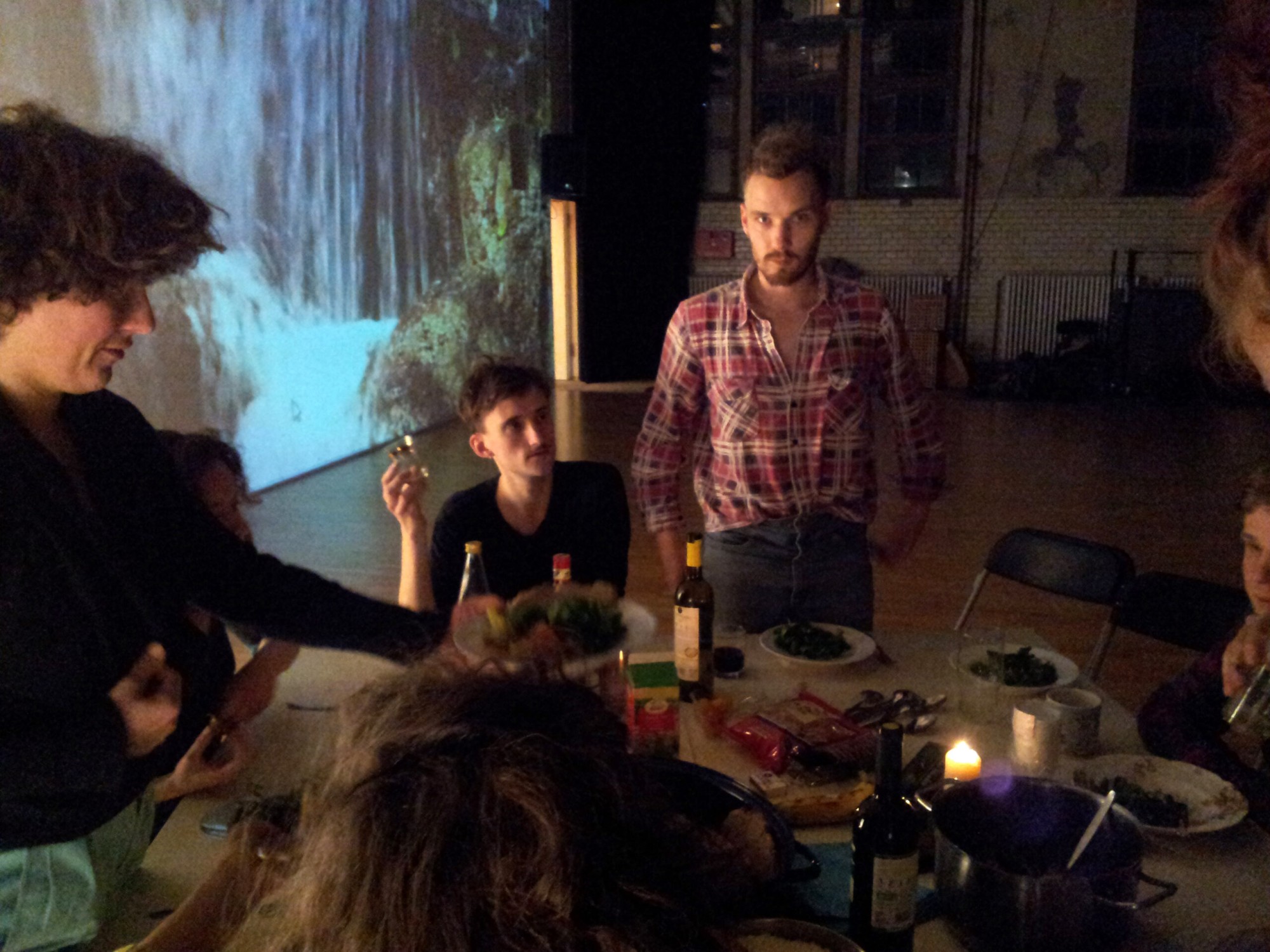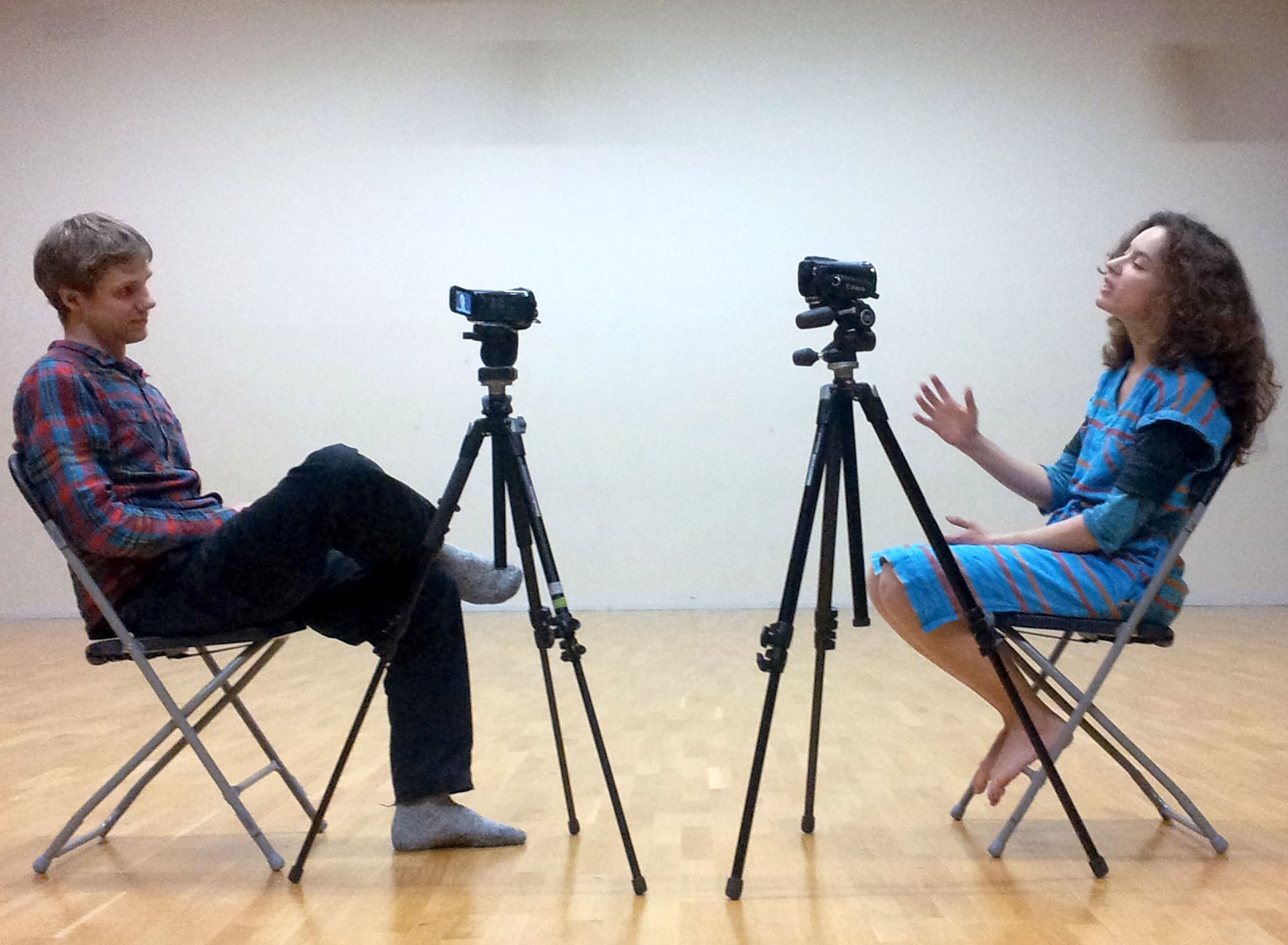 Équipe artistique
Une initiative de Bling Bling Cecycling collective
(Cécile Bally, Tabea Xenia Magyar, Anna Lena Lehr and Emma Tricard) feat. Marc philipp Gabriel et Camille Chapon
Inspiré par Antonia Bär et loose friends